The senior design team in our London Studio have come together to highlight some of the factors affecting the professional services industry and how this is impacting the way workspace is used. 
"We reject the concept of workplace design fashion and the projects we deliver are always supported by evidence gathered from the client. There are however, some key factors which are broadly applicable to this industry which are giving us clear direction on what we need to do to help our professional services clients remain relevant and competitive"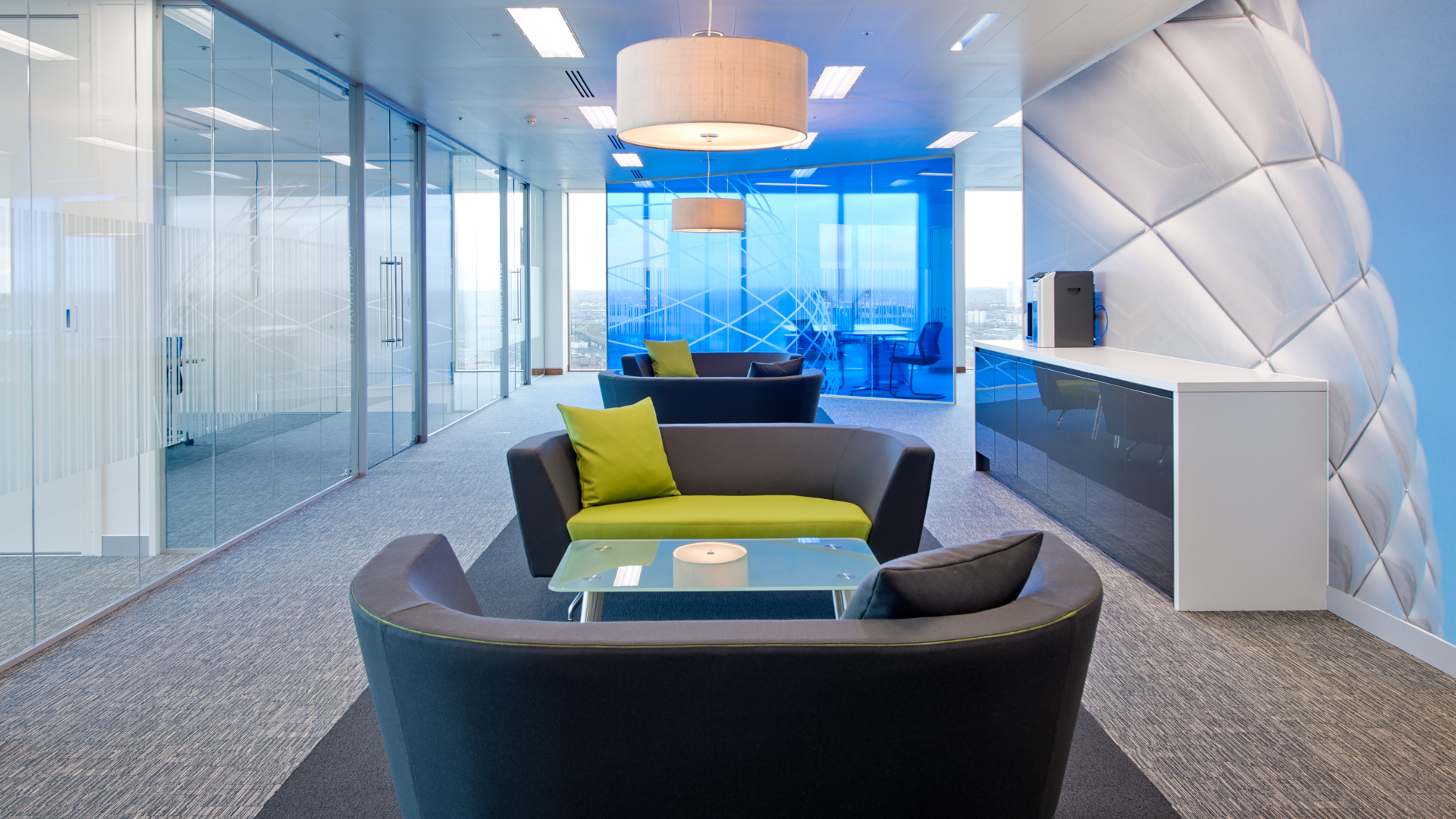 The team suggests that the high-agenda items for most professional services firms are:
Increased competition from the existing competition and new disruptors
The digitally informed customer
Bidding for top-talent
Automation of knowledge work
Increased appetite for flexibility and remote work
With space usage firmly on the agenda and a lively debate going on around the benefits or otherwise of various work styles, professional services firms are inquisitive to understand the link between the work environment and organisational performance.
Collectively it's a growing industry...and there's a growing need for more frequent and better targeted training.
Action Point: Professional services work is increasingly interrelated with information technology and may require more frequent training for a new generation of employees as well as increasing interaction between different generations of employees.
Organisations that need to grow or flex can be accommodated through better space planning/utilisation of their existing spaces.
Action Point: Multi-purpose or multi-use environments are often the most efficient in terms of space optimisation.  Review existing facilities to ensure that they are optimised.
Staff in professional services firms spend a significant amount of time working along.
Action Point: Work on individual tasks can often be performed away from a conventional desking environment or away from the office altogether, representing an opportunity for flexible work strategies.
Mobility strategies are common, but adoption rates are not necessarily that good.
Action Point: There may be opportunities to implement or increase buy-in for mobility strategies in the offices.  Data relating to desk-sharing should be collected, analysed and appropriate ratios implemented.
Professional services firms often overlook: the amount of space needed for focused work, the importance of look-and-feel, the power of technology, ergonomics, the need for private space, the need for adaptability, the benefits of alternative spaces and the importance of good quality acoustical separation.
Action Point: Give due weight to the importance of these items when considering workplace design.  Investing in human capital has never been more important.