The legal workplace has been experiencing a decade of change.
The increase of fixed-fee structures, competition from international law firms including mergers of some well-known players, growth of virtual law firms and the increase of younger talent and the resultant infiltration of technology is creating an imperative for law firms to take a different approach to their workspace.
Traditionally, most law firms have leased more space than they needed to.  Partners had entirely personalised offices with dedicated meeting areas. Hard-filing, traditional storage infrastructures, outdated planning matrix's and the 'my space' DNA created a difficult environment for the open and flexible approach to office design.
Over the past 10 years things have started to change. Lawyers are leaving their offices, departmental and hierarchical barriers are reducing and overall lawyers are engaging in the concept of a more an open and flexible workspace as a means of reducing tenancy costs and encouraging access to talent across their organisations.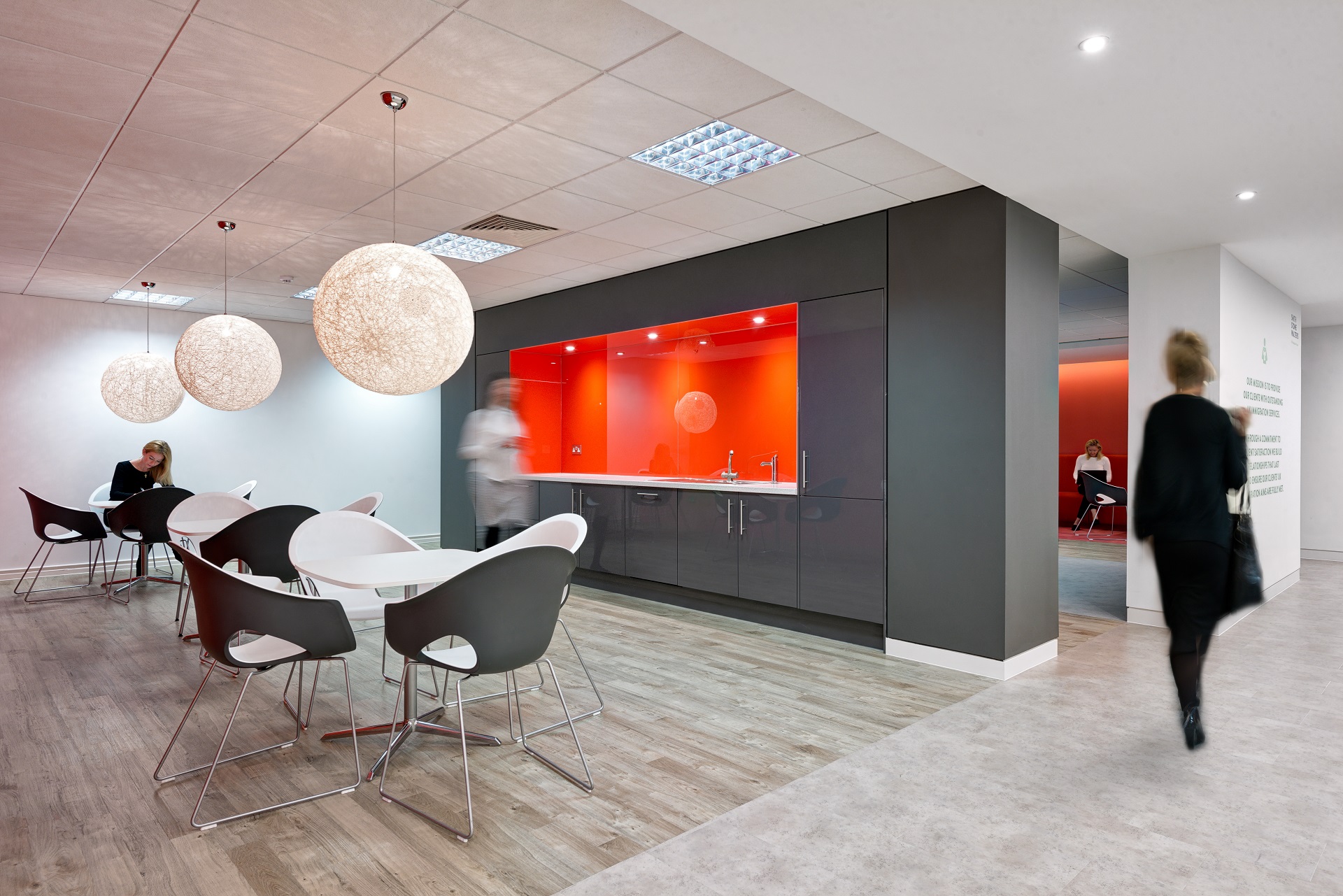 As well as technology acting as a driver for this change it has also acted as a key enabler.  Large-scales digitizing of document storage, touch-screen technology for easier document review and virtual-meeting technology has enabled lawyers significant opportunities for reduction in floor space.
Architect Kelly Payne suggests that aligned with the reduction in offices there has been an increase in shared spaces. These spaces, such as breakout and team meeting areas, are aimed at increasing collaboration, networking and the breaking down of knowledge silos. In 2007, individuals "owned" 48% of the floorplate, versus 27% allocated to shared and client spaces. By 2016, this allocation of space has almost reversed. Now only 30% of space is individually owned and 45% is allocated to shared spaces.
Offering flexible working hours, a collaborative workspace and focusing on well-being at work are proving important elements in the war for talent.
As an example, Jami McKeon, Chair of Morgan Lewis + Bockius LLP announced that, starting in May 2017, they would be implementing a formal remote-working policy.  He said, 'Our clients have long recognized the value and effectiveness of remote working programmes, and we know these programmes work well. It is well established that they provide significant benefits for the individuals without any reduction in the quality or level of service."
NHQ and the legal office
Appointing an office design company with industry-specific experience and expertise will reap the best results.  Each law firm has a unique culture and embedding this 'individuality' into any design concept will be key to successful implementation of current design thinking.
As a leading office design company, we have worked with a number of excellent law firms, helping them understand the benefits of best-practice in space usage and developing workplaces which enhance their professional offering, organisational productivity and attractiveness as a place to work.
David Hugkelstone, Director of Smith Stone Walters commented that NHQ were 'outstanding in identifying and establishing our long term needs for the space'  whilst Tony Inkin, Managing Partner of GCL, writes that 'the design team were great and managed to accommodate all our requests for both clients and staff, who are all delighted with the end result.'