Referencing the new Bloomberg LP European headquarters in London, Michael R Bloomberg, Founder of Bloomberg LP says "Our people are our most important asset.  I wanted to create a unique, sustainable building where our 4,000 London employees would come to work every morning inspired to connect, collaborate and innovate.  I believe in openness.  This building takes that to a new level – there's nothing like it in the world'.
NHQ are delighted to celebrate the Bloomberg approach to design – putting people and sustainability at the heart of the design process and recognising that great organisations (whether large or small) thrive when workspaces foster collaboration, innovation and productivity through outstanding workplace design.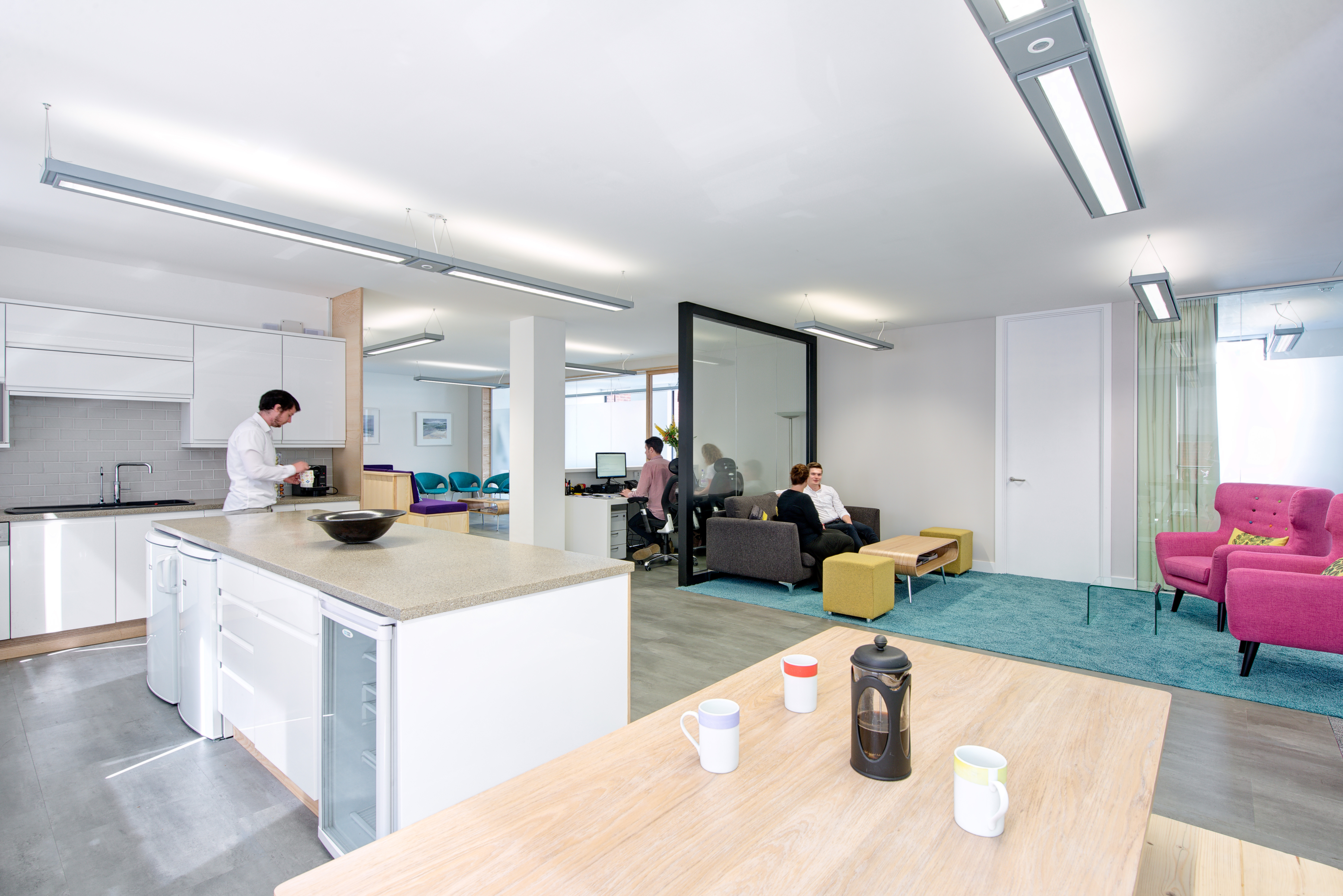 How do we put people first?
As leading workplace design consultants, we believe that innovation is a key element of success and that innovation is unlikely to peak when people are isolated or spend their entire day behind a monitor.  Collaboration is key.
As design thinkers we've learnt that spaces can even be designed to produce specific performance outcomes—physical output in one space, and increased knowledge-work in another, or both in the same space but at different times. By combining the emerging data with performance metrics we can demonstrate a workspace's effect on the bottom line and then engineer the space to improve it.
…the key points are:
1.       Recognise office space as a strategic tool for growth.
2.       Design offices to reflect how 21st-century digital work actually happens (and not how we think it happens). Merging digital communication with physical space can increase the probability of interactions that lead to innovation and productivity.
3.       Re-engineer offices to weave a building, a collection of buildings, or a variety of workspaces into the urban fabric. The office of the future will most likely include highly networked, shared, multipurpose spaces that redefine boundaries between companies and improve everyone's performance.
..and how do we certify sustainability?
BREEAM is an inspiration to excel, innovate and make effective use of resources.  The focus on sustainable value and efficiency makes BREEAM certified projects valuable to both landlords and tenants.
BREEAM measure sustainable value in a series of categories, ranging from energy to ecology.  Each of these categories addresses the most influential factors, including low impact design; carbon emissions reduction; design durability and resilience; adaption to climate change; ecological value and biodiversity protection.