Some organisations find the term workplace strategy difficult to understand and overlook some of the benefits that a well-designed workplace strategy can bring.  For us, adding value for our clients is key to every project we deliver and for that reason 'strategy' is a key element in our strategy-design-delivery process.
Our workplace strategy team are experts in assisting clients with evidence-based design development, workplace feasibility and delivering transformational workplace change through an integrated approach to people, processes and physical space. Today the team are taking some time out to answer some of the common questions that clients have on workplace strategy.
What is workplace strategy?
 "A well-constructed workplace strategy integrates the design of the physical workspace with business strategy, information systems, technology and the Human Resource function to enable peak performance and the reduction of operating costs."
Is workplace strategy important?
We believe it's essential for business success. The physical workspace has a significant effect on people's performance and productivity and a workplace strategy is the best way an organisation can align business goals and objectives with the layout of their workspace and thereby creating a value-adding strategic asset.
Whilst much is said about this topic, it remains a fact that most organisations could benefit from greater analysis of how their workspace is used and the opportunities that exist to improve their Return on Investment.
What are the key drivers for developing a workplace strategy?
There's never a bad time to think about workplace strategy but it's particularly topical when an organisation is undergoing change. Most organisations in today's technology-enabled and rapidly changing global environment need to use all the tools at their disposals to give themselves a competitive advantage.   The key drivers and benefits for taking the time to develop a workplace strategy include the need to:
Improve employee satisfaction and work performance
Reduce real estate and facility costs
Increase organisational flexibility and scalability
Improve communication and collaboration across the whole organisation
Improve the ability to attract the best talent from a diverse talent-pool
Increase creativity, innovation and employee engagement
Consolidate culture and brand identity
Enable a better work-life balance for staff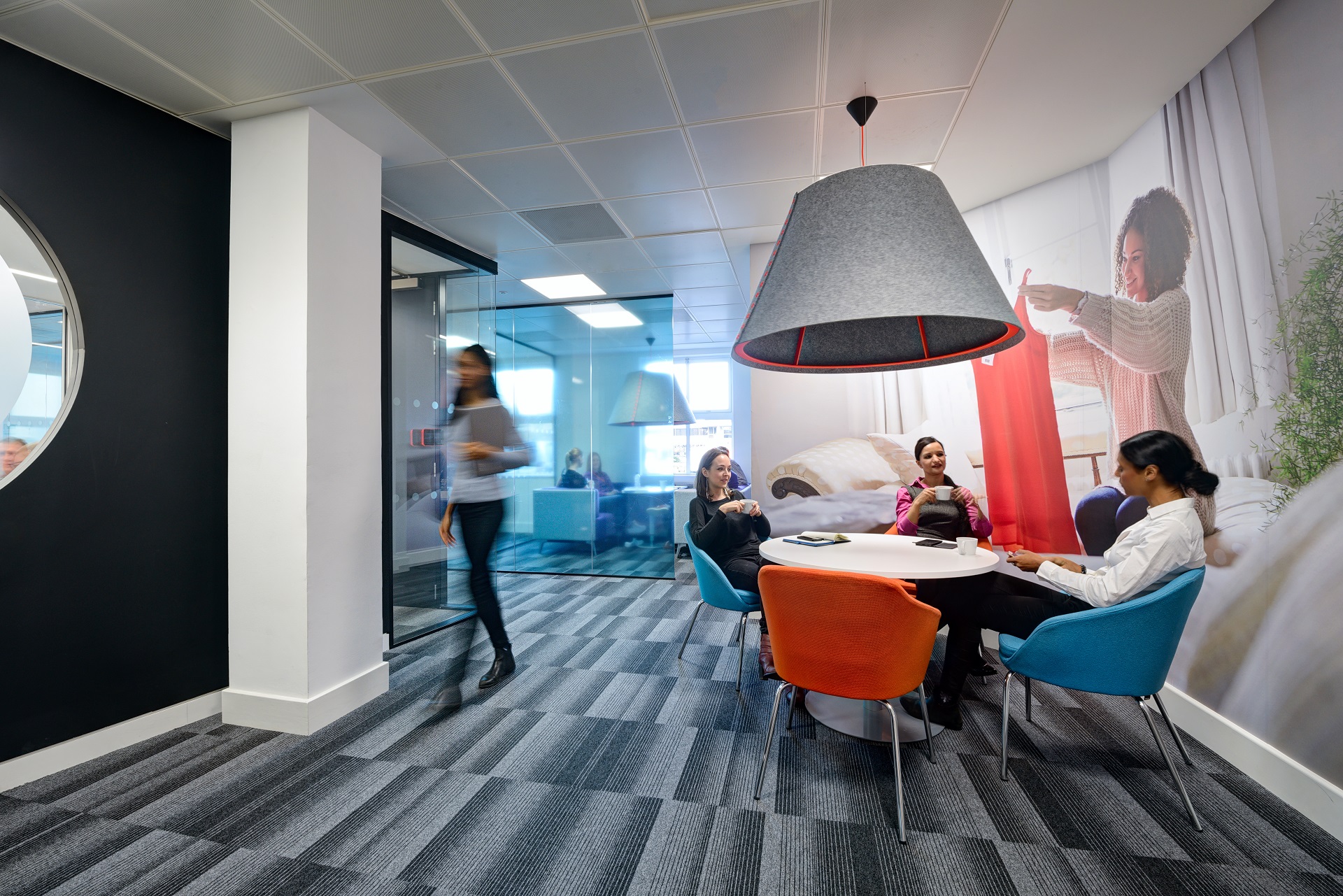 How can we develop a good workplace strategy?
Firstly, for a workplace strategy to be good, it must be individually tailored to the specific current and future needs of any organisation.
 There are two important aspects to consider in the development of a good workplace strategy.
What data do we have to inform the strategy?
 To what extent will staff at all levels be involved in the development of the strategy?
The data we gather related to the first point will help us understand how the organisation works and may work in the future. Having a clear picture of how much data you already have and how much more you need to inform the workplace approach is important.
 For some companies an extensive amount of data gathering is needed; for others, not so much. Many companies have a limited understanding of how all groups in their organisation function, what is important to them, and how they see their business changing from a workplace point of view.
 Data collection is a good investment of time and will provide the evidence needed to support the business case for change and, importantly, will provide the basis for measuring the success of the workplace strategy over the long-term.
 Workplace strategy implementation
Ultimately the success of any strategy is the quality of the implementation and workplace strategy is certainly no exception.
Performance goals and KPI's should be established as part of the workplace strategy and these should be consistently measured to give a clear picture of the success of the strategy and what opportunities there are for improvement.  Integral to this will be the ongoing harvesting of both qualitative and quantitative data which will also provide the basis for ongoing and longer-term strategic development.
Support and training for staff will keep staff informed and ensure that transitions develop smoothly and will engage staff in the entire strategy delivery process.