Workplace design is a constantly evolving science and as leading workplace design strategists we constantly review the key trends and implement these for the benefit of our clients.
Starting 2018, we are highlighting some key drivers and the effects they will have on future workplace design:
As physical and organisational barriers become less prominent and mobile technology and cloud computing revolutionise the way people work, organisations will become more interested in collective performance as opposed to individual performance. Rather than assuming that people will meet at work, organisations will be designing offices to actively promote interaction and the development of ideas to give competitive advantage.
Many industries, and especially professional services industries, are feeling the pressures of a globalised workplace, new and unexpected entrants to the markets (including some who have no office at all) and changing fee structures. These organisations are realising that good workplace design is an investment, improving bottom-line performance and giving a sustainable competitive advantage.
Millennials are making an increasing impact on design-thinking. PWC reports that 'They may be able to command not only creative reward packages by today's standards, but also influence the way they work and where and how they operate in the workplace. They may also represent one of the biggest challenges that many organisations will face.'  This group enjoys change, are progression-seeking and loyalty-lite and workplace designers will be increasingly attentive to their needs.
Flexibility is a highly desirable characteristic. A workforce in flux, uncertainties around economic opportunity and risk and the constant need for companies to innovate to stay ahead, is increasing the demand for the flexible workspace and is causing workplace thinkers to revisit how we define the 'flexible office'.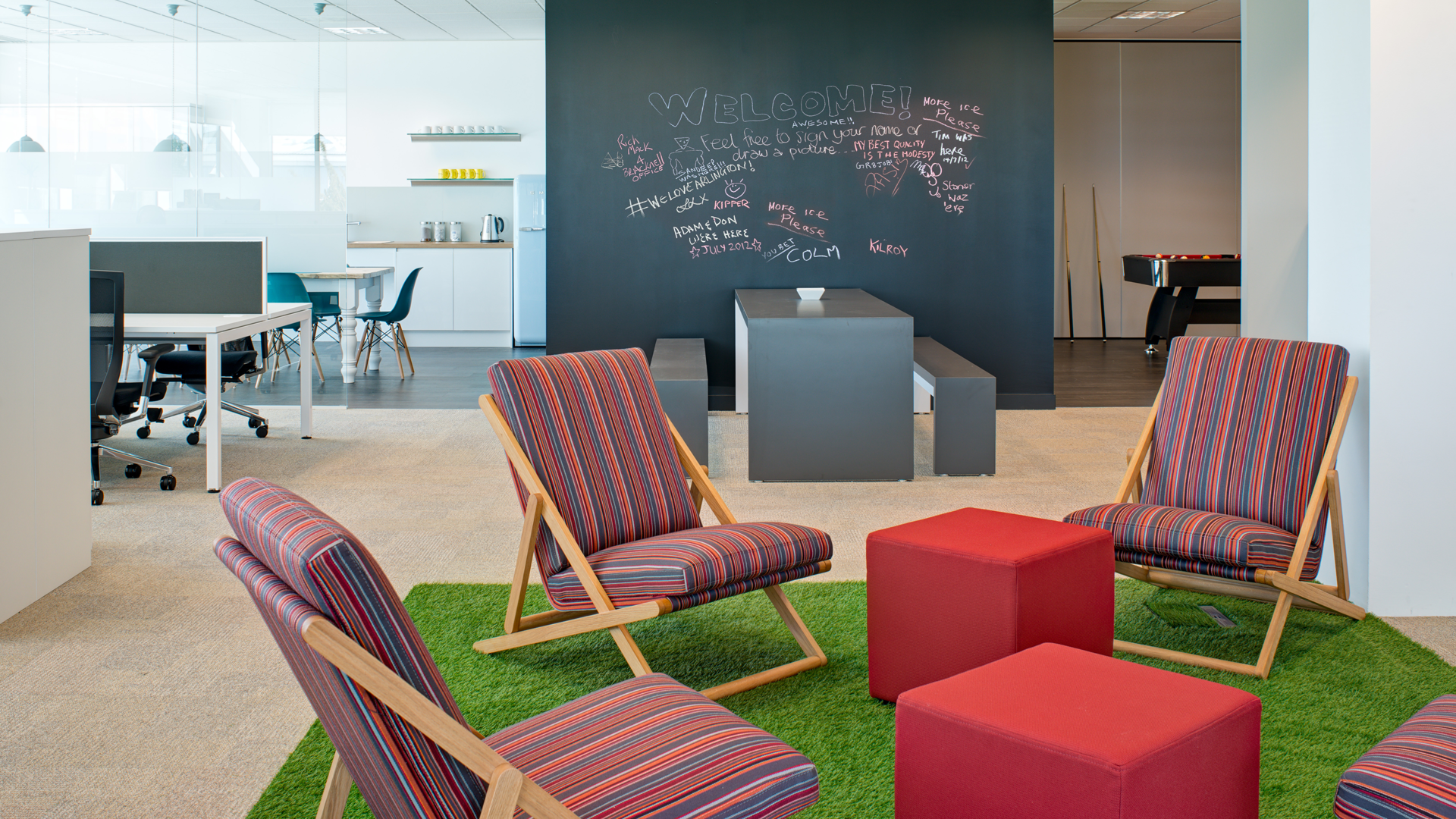 What will this mean for the office design profession?
Workplace design as a key differentiator
As work becomes increasingly experiential and companies seek to differentiate themselves and their offering, it's going to be increasingly important for companies to use their workplace to give meaning to their values and culture.
This means that workplace fashion, or imitation, will become even less credible as design centres on 'what makes an organisation different?', 'what really matters to the staff and customers?' and 'how does the organisation see themselves developing over the next 3-5 years that's different to the competition?'
Designing for well-being
Well-being in the workplace has become a mainstream agenda item for many larger corporations seeking to develop a more people-centred approach and this will be become an increasingly important for smaller companies.
Organisations will be keen to give people choice over when and how they work, and the concept of user-control will be exploited to enable people to select their temperature, the noise level of their environment and the amount of light they need.
More explicitly, planning matrix's will give greater weight to encouraging a healthy level of movement and easy access to hydration & fitness suites. Social interaction will be seen as an increasingly important way of developing a strong culture, positive attitudes and an important medium for sharing ideas away from the desk or meeting room.
Biophilia will become increasingly integrated into the workplace. Rather than simply integrating natural features, designers will be using natural elements as a principal framework and developing design concepts around them.
Research-based workplace design
In an environment  of increased connectivity, changing culture and branding messages, the rise of cloud-based technology and the globalised workplace, designers will be keen to ensure that each design concept is backed by thorough research and a sound design principles. 
Design is a science and good design will be underpinned by accurate data and sound research.  Workplace designers will become more concerned with behavioural science, organisational design, change management, performance metrics, demographics and technological advances.
Cross-referencing information around work-behaviours, staff meetings, work-hours and usage of down-space to business KPI's such as sales revenue, productivity performance and employee retention will become an increasingly practice in our understanding of design.
Built-in flexibility
The dynamic and constantly changing global environment, coupled with a growing appetite for flatter-structured, highly innovative and agile organisations is creating an even greater demand for flexible workspace which allows teams to grow, contract, re-shape and change functionality easily and seamlessly.
The overall demand for flexible office furniture and smart-technology will increase and the 'work anytime work anywhere' philosophy will become increasingly embedded into the DNA of organisations of all sizes.
Break-out areas will still exist, indeed their importance will increase, but they will be the subject of more careful planning and likely to be designed with specific and multiple uses.